Big eyes
Big Eyes
Eyes no pair are exactly the same. They are as unique as the individual looking out from them. Sometimes they are not that easy to see. But there are some tricks that can make your eyes look as big as a baby dolls. These fun and easy makeup tricks will have your eyes popping and sparkling in no time at all.
Eye liners
Using Eye Liners
Choosing your eye liner
The eye liners you use and the way that you use them make a huge difference. First thing you need to do is pick the color. It is best to pick out a color that matches your skin tone. For darker complexions dark browns and blacks are recommended.
For lighter tones light browns are supposed to be the best. I have a very fair complexion but I still choose to use black eyeliner. This can make my makeup look a little to dramatic if I am not careful but I personally love the contrast.
How to use it
Start with the the top of your lid. Trace around your eye from the far outer corner to the center of your lid. Now for the under eye, trace around your eye starting from the inner corner out. Gradually make the line thicker as you get closer to the outer corner. This gives your eyes a very open wide awake look.
ALSO READ:Eyes Up: Guides On Applying Makeup To A Matured Skin
Eye diagram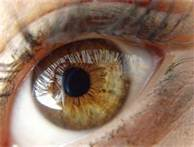 Hazel eyes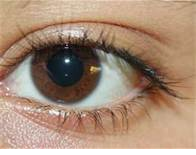 Brown eyes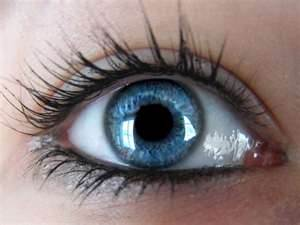 Blue eyes
Green eyes
CHECKOUT SURGE:Great News! Get your Abs And Six Packs In No Time With This Great Tummy Reduction Machine
Using Eye Shadow
The very best technique to use for big eyes takes three eye shadows. You want them all to coordinate and blend. It is also very important that these colors go well with your eye color. Some suggestions are listed below for different eye colors.
Hazel eyes
The thing about hazel eyes is that they have different colors in them. Some have different speckles of green and brown. Others have lots of honey tones. Some even have little bits of blues.
You want to find out what colors stand out in your eyes if you are a golden type of hazel then go with eye shadows for brown eyes. If you have a lot of green go with eye shadows for green eyes. The fun part is that hazel has a combination of colors you can play off of.
Brown Eyes
Choosing the right color for your eyes depends on the shade of your brown eyes. If you have darker brown eyes then you might wan to try medium or lighter shades of shadows. The opposite goes for light browns.
Honey tones look great with golds and purple colors. A classic choice for brown eyes is light pink and gold. To find what is right for you play with the colors and find what goes well with your eyes and skin tone.
Gold
Pink
Grey
Purple
Green
Blue eyes
This eye color easily pops. You don't want to drown out blue eyes with dark colors though. This eye color can be paired with lots of fun colors you wouldn't think to try.
Orange
Copper
Purple
Plum
Pink
Contrasting blues
Green eyes
This unique eye color looks good with some of the same shadows as browns. There are some different shades that will make green eyes really pop.
Pink
Lavender
Peach
Beige
Contrasting greens
Dark Browns
These are all just some basic ideas and guidelines. You can choose whatever you feel suits your eyes best. It is not all about eye color but also skin tone so keep that in mind when you are picking out colors.
Your three colors
Now you have chosen your base color so now you need to pick two more coordinating colors that will blend well. A good example would be ….Let's say I have hazel eyes and I choose silver.
I would want to pick out light silver or grey and a dark silver or grey to go with it. This is just an example but the colors will blend easy and that is what you are going for.
Application
Now to apply the colors, take the lightest color to highlight the inside corner or your eye. This really makes your eyes pop. Then take your medium color and go over the lower lid. In the crease you put the darkest shade and near the brow you apply the lightest shade again.
STAY CONNECTED: Read more News  on Surge.ng mobile App
Now when you are done applying these colors you are going to want to blend them so there is not to much contrast. Applying your shadow this way will really open your eyes.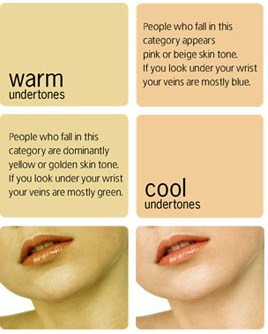 Warm tones and cool tones
Eye Shadow For Different Skin Tones
This is a trick I learned a while back. Take a look at your veins. If your veins are a greenish color then you have a warm skin tone. If you have bluish veins then you have cool skin tone. Knowing if you have a warm or cool skin tone really helps when choosing makeup colors and shadows. A list of some recommendations is below.
Cool Skin tones
Deep greens
Strong blue
Pinks
Purples
Metallic colors
Warm Skin tones
Golds
Browns
Plum
Copper tones
Green
Shaping eye brows
The Eyebrow
Cleaning up your eye brows can be helpful when trying to achieve the baby doll eyed look. Just make sure that they are brushed and neat. A higher arch will also make you look more awake. So if you want to make your eyes look and beautiful you may want to give them a trim and shape first.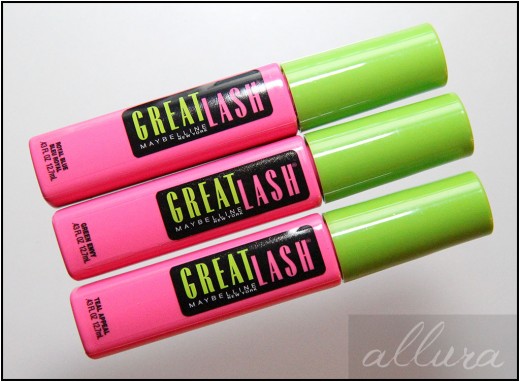 Mascara
Using Mascara
Mascara can work wonders. I am not sure why but big thick full lashes make eyes look bigger for some reason. The color of mascara depends on your skin tone and whether or not it is a day or nighttime look you are going for.
If you have very fair skin and light eyes you would want to go with medium brown mascara. If you are going for an evening look or if you have a medium or darker skin tone a dark brown or black mascara.
Always curl your lashes before applying mascara this makes them look bigger and more awake. If your lashes are not thick and full you can always try using fake lashes but this is not really necessary.

Circle contact lenses
Contact Lenses
Circle lenses are contact lenses that have circles around the iris. This makes the eyes appear bigger and doll like. They come in many different colors. They work best when the color is similar to your own eye color.
This new trend started in Korea and spread quickly. There are many different views and opinions on circle lenses. If you choose to use them make sure that you are taking care of them and using them properly.
As published by Bellatory